This Year,
It's Bigger & Better
Eastern India's Largest Summit on
Digital Technology & Marketing
#DoersAsSpeakers
For Business Owners,
By Business Owners
what we do in Digital Success Summit
Specialized Workshops And Keynotes
Digital, today has undergone a big change from the old world of coding to meeting dynamic needs of businesses. Our #DigitalSuccess comes from a strong focus on users and customer's stakeholders. We talk about best practices to help you grow your business digitally while also growing profitably. The Summit demonstrates how digitalization touches every business function and also offers specific workshops on understanding digital assets and marketing for your executives.
0+ ATTENDEES
0% CXOs
0M+ SOCIAL IMPRESSIONS
0+ DEEP DIVE WORKSHOPS
Testimonials
One of the best curated & designed programmes that I have been to in recent times, when it comes to the digital space. A brilliant job has been done in structuring the event which was so very well thought of and so immensely well researched.
Very stimulating and proactive discussions from which I could claim a lot. For me it is a stepping stone to the world of Digital.
Very strong sessions, gave me a lot of strategic insights from content marketing to domain management. I look forward to next year's event.
Informative. Got good knowledge on how digitization is essential for the success of any business.
Well organised, such great speakers. I attended unconference, a new concept and gained a lot of insights.
Heartfelt congratulations to Abhishek and his team on the success of this grand event. We from ICBI are proud to be a partner of DSS18. The strength of the event shows its success.
As a traditional advertising agency, we got a lot of knowledge on digital and this will help us as we plan to step into digital soon.
This summit has been an eye opener for us. I thank the organisers for coming up with this summit. This will help me scale up my business.
It was great to meet up fellow entrepreneurs at the Digital Success Summit.
Press Articles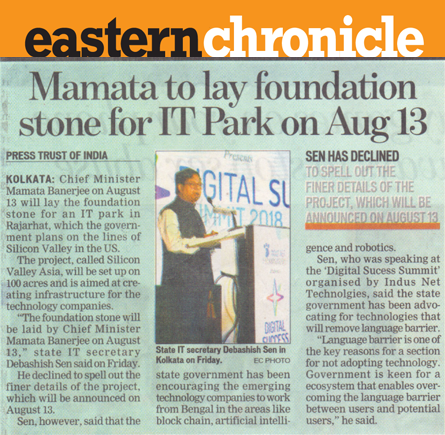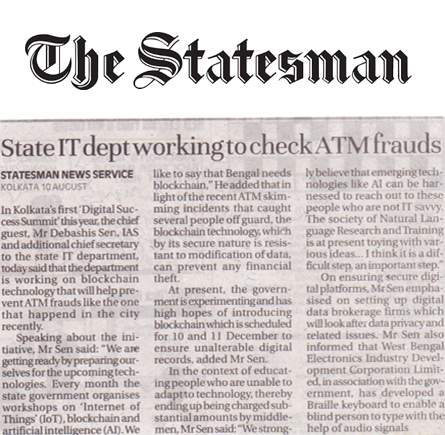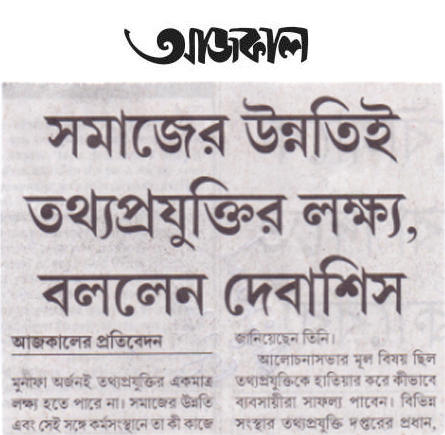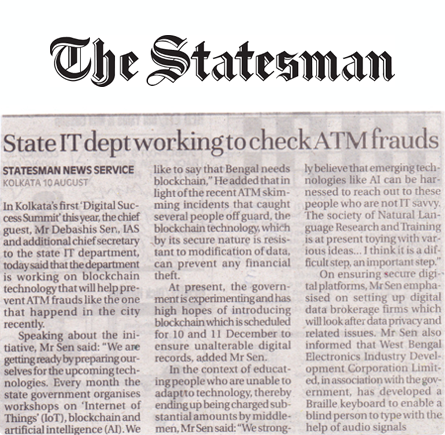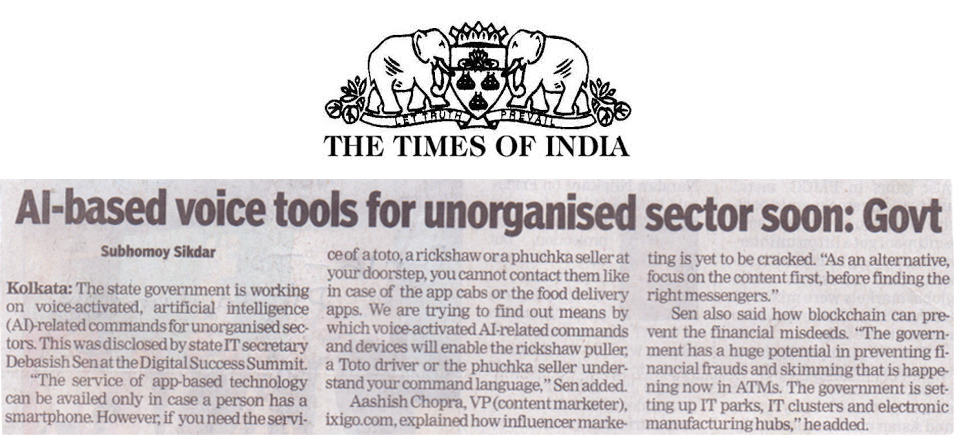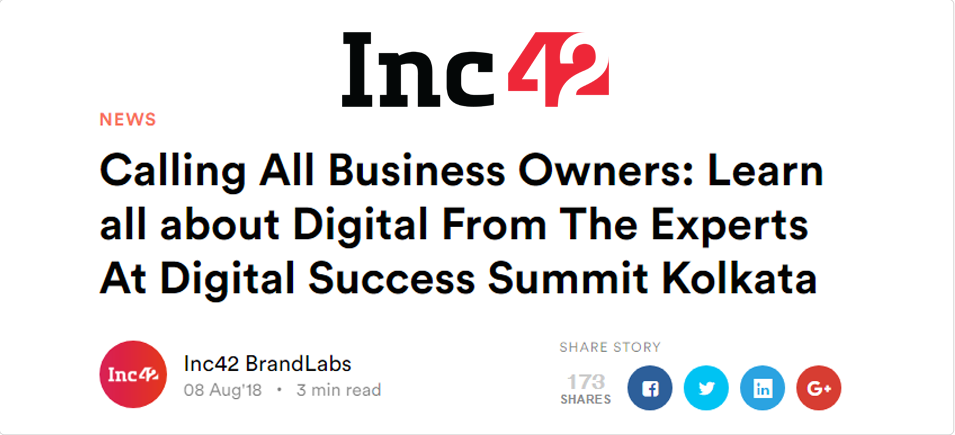 Event Highlights
Workshops -
8 Deep dive workshops on various growth related topics from experts who are doers
Conference -
Back to back sessions with speakers from all around the country
Unconference

In-depth Sessions With Speakers Of Your Choice

Free Credits From Partners

Exciting Credits & Vouchers From Our Event Partners

Experiential Learning

Learning Through Experience

Digital Marketing Course

Access to Digital Marketing University - Digital Strategy Module

#DigitalSuccessClinic

Free 1-to-1 Consultation With Experts On Tech & Marketing

Interviews

Access To Behind The Scenes Interviews

Networking

Opportunity To Network With Like-minded Professionals

AD Making Contest

College students can win free DSS tickets by recreating famous old ads

Goody Bag

Use your twitter handle to tell us the challenge that you are facing by tagging @indusnettech
Why Kolkata
As the cultural and intellectual hub of India, Kolkata invites you to witness its artistic grandeur, dazzling culture, and literary legacy.
While keeping its inheritance intact, Eastern India has been successful in adopting digital at a fast pace which makes it a hotspot for organizations to invest and take the early advantage. There is a big need of having the right people to guide this implementation as digital is complex and is ever evolving. The need of digital wisdom for people who are starting their journey is important for the overall growth of the industry, thus a presence here, in this part of the country matters today!
Video Insights From 2018